A Simple Way to Choose between North and South Coast Beaches in Mombasa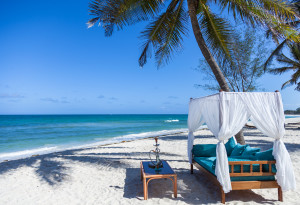 When you're heading out to Mombasa, Kenya for a vacation or even a business trip, you're going to want to spend at least some time along the incredible beaches of this tropical paradise. The beaches along the north and south coast of Mombasa are both ideal for vacation getaways where you can snorkel, swim, sunbathe, and even go scuba diving.
It can be difficult at times to try and decide between the North and South Coast beaches in Mombasa, but it doesn't have to actually be so complicated. The hotel you choose to stay at in Mombasa will have a significant impact on which type of beaches you choose in this great city. For example, if you choose a hotel that is closer to the north beaches, those are the ones you're going to probably spend most of your time it. The same is true if you choose them hotel along the South Coast beaches.
On the south coast of Mombasa, these beaches are lined with gorgeous palm trees and have incredible white sand beaches. One of the most popular beaches throughout the southern coastline is Diani beach.
The South Coast beaches are more commonly frequented by tourists, so you will see a lot of other people just like yourself visiting Mombasa, possibly for the first time. If you're looking for a destination that has more locals, the North Coast beaches are probably your better option.
Keep in mind, though, that more world-class resorts will be situated along the South Coast beaches because of the tourist connection. Remember, even if you choose to stay close to the South Coast beaches in Mombasa on your vacation, you can still certainly visit some of the amazing and gorgeous North Coast beaches in this wonderful city.
It's always a good idea to choose a hotel that is going to be comfortable for you and offer the amenities that become most important to you and the rest of your family, friends, or colleagues on your trip.