Holidays to Mombasa Kenya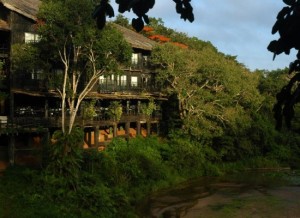 For a relaxing holiday you'll find the Kenyan Coast is preferable to Nairobi. Mombasa is a perfect place for tropical relaxation. It offers world-class beaches and resorts.
Holidays to coastal Kenya have something for everyone. Families, divers, culture seekers will all feel welcome and have endless activities to choose from. Holidays to Kenya are a great option for those who want something more exotic without the expensive price tag.
Why choose Kenya?
Kenyan holidays used to be reserved for the wealthy and famous. It was expensive to get there as flights were only offered by select carriers. That has recently changed and opened Kenya up to travelers of all ages and backgrounds. The city of Mombasa is home to three major holiday resorts; Diani beach to the South of the city and Nyali and Bamburi Beach to the North. The Shimba Hills National Park, Mijikenda County, and Mazeras are all close enough for a day trip.
You can also opt to visit Watamu as part of your stay in Kenya. It is smaller than Mombasa and offers only a few resorts, but it is very close to the Marine National Park, which is a diver's paradise. There are also things to do nearby and excursions to see whales and dolphins. Watamu is a nice play to stay for a couple of days while holidaying in Mombasa.
The climate differs greatly across Kenya due to the increase in altitude across the country. Nairobi is about 1,600 meters above sea level and has a moderate climate, which can become chilly at night. Coastal areas like Mombasa are warmer and more even in temperature throughout the year.
Holidays to Kenya can be taken all year round and prices don't tend to differ much between high and low season. Deciding when to travel will largely depend on what you plan to do. For instance, if you're interested in snorkeling and scuba, October through January is the best time to visit; if you're more interested in wildlife and hunting, go during the dry summer season.
Typical direct flight times from London to Mombasa take about nine hours. From Atlanta it is about twenty-four hours (there are no direct flights). It is only about an hour's flight from Nairobi. The time zone in Kenya is +3 GMT and they do not participate in daylight savings.
When traveling internationally it is always best to talk with your doctor beforehand, especially when traveling with children. Any medications needed should be stocked up on before you depart. Kenyans are very welcoming to children and it is a wonderful place to take a family holiday. If you plan to take a Safari it is worth bearing in mind that many tours will not take children younger than seven. Check with your travel agent before planning your itinerary.