What Makes Mombasa Different?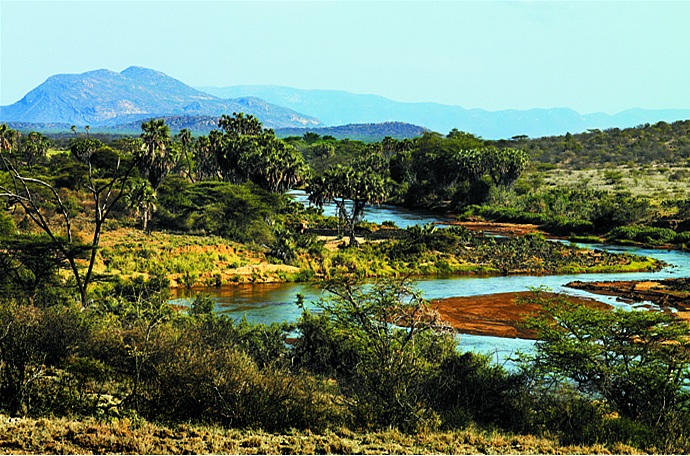 There are big differences between Nairobi and Mombasa though few people truly understand them before visiting. Nairobi is a rather modern city that has continuously expanded over the years to become one of the largest international centers in Africa. The bustling city of Mombasa is located on the coast and is not to be compared with the business city Nairobi.
Life in Mombasa is at the relaxed pace of the Swahili people, and the climate is humid and warm. The ancient city of Mombasa is on a peninsula with a creek on both sides, Tudor and Kilindini. The traditional and interesting waterfront of the old city has been preserved.
The whole of Kenya is culturally diverse. In Nairobi there is a large Kenyan population and also large populations of Somali's, Arabs, Europeans, Indians, Chinese and Pakistani living side by side. In Mombasa there is an Arab-Indian atmosphere in a maze of narrow streets and alleys with overhanging balconies and portals with interesting wooden carvings.
At the Old Port you can still see traditional Arabic sailing boats, called dhows, carrying fruits and other goods from Lamu and Somalia. Fort Jesus is an impregnable historic feature in the old town that was built in 1593 by the Portuguese as the ultimate, impenetrable fortress. Both north and south of Mombasa there are many beautiful beach resorts in all categories.
When you travel to Mombasa, there are many wonderful things to do and experience. Here are three that no visitor should miss:
Take a Dhow excursion: You will travel around Wasini and Kisite Marine Park and there will be plenty of opportunities for snorkeling. And if it's your first time, help will be on hand to introduce you to the underwater world. As the day continues, you'll be welcomed to Wasini Island by the sound of Swahili songs before digging into a seafood lunch. The afternoon is free to spend as you like – wandering around the local village or soaking up some sun before returning to the mainland.
Take a Dhow dinner cruise: Each dinner cruise lasts about four hours. Dining on one of the Tamarind Dhows is a really fun and luxurious way to spend an evening. There are two of these authentic traditional Arab sailing boats, both of which have been completely refurbished as floating restaurants with every modern convenience on board.
Take a city tour of Mombasa: This is best done at the start of your trip – it is a short city tour that gives you a good introduction to Mombasa. Visit the National Museum together with Fort Jesus and stroll through the narrow streets of the old town. You will drive past several Indian temples and mosques. The tour ends at a traditional bazaar where you can shop for authentic clothing, jewelry, spices, and more.