2 Easy Steps to Planning Your Next Vacation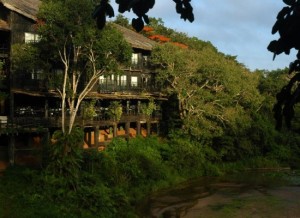 Planning for a vacation can feel like a full-time job, especially if you have children and want to make sure everyone has a great time. If you're looking for a place to vacation next, consider Mombasa, Kenya.
This is a tropical paradise that sits right along the Indian Ocean. There are miles upon miles of white, sandy beaches, and incredible history in Old Town, and two amazing wildlife sanctuaries where you can see elephants, giraffes, and much more roaming out in the open. It's a much different experience than your typical zoo.
So when you're getting set to plan your next vacation, here are two easy steps that will help you end up with a lifetime of memories.
Step #1: Choose Mombasa, Kenya.
This may seem like a copout, but it's not. Many people overlook some incredible vacation destinations because these places don't advertise as heavily as other cities or destinations. Not many people actually know about Mombasa, so if you commit to making this your next vacation destination, you and the rest of your family, including your children, are going to have an amazing time.
Just be prepared that once you return everyone is going to be talking about when they can go back.
Step #2: Rely on professional assistance.
Travel agents and other organizations, such as Find Mombasa Hotels are specifically engineered to help families and individuals just like you plan their next vacation. There are many hotels in and throughout Mombasa that it can be difficult to choose the right one.
You don't want to overspend, but you also want to be close to the beaches and have easy access to Fort Jesus, Old Town, and those wildlife sanctuaries. You can find the best hotels by choosing the right professional services to help you in this quest.