3 Reasons to Disconnect when Heading to Mombasa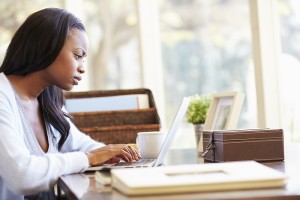 When you're heading to Mombasa, Kenya for a vacation or even a business trip, you may be traveling with a lot of electronics. Today, it seems people can't even leave their home without a cell phone attached to their ear or with their face buried in it.
When you're heading to a tropical destination for a business seminar or conference, you're being treated well by your company. This is a great opportunity to not only improve in your professional career but also to enjoy some quality time relaxing near the beach, by the Mombasa Hotel pool, or even taking a trip into Old Town.
Whether you're heading here for a business seminar or a personal vacation, here are three reasons why it's a good idea to disconnect once you arrive at this tropical destination.
Reason #1: Your mind needs it.
You may not realize how much you are overloading your brain by constantly having your phone on, checking your email, listening to music, watching television programs, and more. Even though you may feel like you're relaxing with some of these things, your brain isn't getting a chance to rest.
Reason #2: It can help take the stress out of your life.
When you disconnect from your technological devices while in Mombasa, you will be able to enjoy the white sandy beaches, incredibly clear blue waters of the Indian Ocean, the amazing history here, and maybe even one of the incredible safaris.
When you do, you will feel the stress beginning to evaporate away from you (along with a lot of moisture from your body).
Reason #3: It can reestablish your core being.
Many people forget what is most important in life when they are constantly relying on electronic devices. When you're heading to Mombasa for vacation, make sure you leave those electronic devices off for as long as possible. You may think the phone is really important, but once you leave it behind for a while you begin to realize it's simply not.