3 Tips to Help Pack for Your Vacation to Mombasa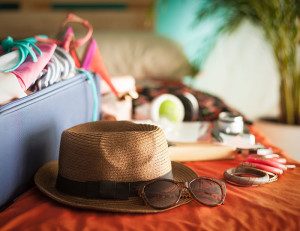 You've booked your trip to Mombasa and now that the time is drawing near, you need to seriously consider what you'll pack and bring with you on this trip. Remember that many airlines now limit the number of check-in and carry on bags you can take with you. They also have weight limits for those bags, so you won't be able to bring everything with you for this trip.
Scuba gear can be bulky.
If you plan on scuba diving on your trip to Mombasa, you will likely have the mask, snorkel, fins, regulator, and BC vest. If you have an air tank, do not attempt to bring this. No airline will accept an air tank on their flights. Renting one is inexpensive and unless you plan on driving or boating to Mombasa, that's the only option.
You may wish to rent the regulator and computer as well, as these can add some significant weight to your suitcase. You won't need a wetsuit for your trip as the waters here are quite warm.
Remember you can wash clothing there
Some people pack a different outfit (or two or three) for every day that they will be at their destination. If you're planning to spend 8 days and 7 nights in Mombasa, that doesn't mean you need 8 sets of clothing. Keep it simple. Pack a couple comfortable shirts and shorts for day or evening trips to town, a bathing suit or two, and one very nice outfit for dinner.
There are laundry services here so that you can wash anything you want to wear again. This will keep your suitcase from being a burden through the airport.
Pack plenty of sunscreen, and a hat
Sunblock, at least SPF 30 or higher, should be packed. You can certainly buy this at Mombasa, but most vacation destinations charge a lot more than you would have to pay at home.
A hat is important, too. Remember, Mombasa is near the equator, so the sun is extremely hot and you will burn quicker than you will at home. If you plan to swim or snorkel a lot, pack at least one swim shirt. This is a light, three-quarter sleeve shirt that is designed to be worn in the water. It's ideal for both men and women and it will keep you from becoming burned while you're enjoying your trip.