5 Must-See Attractions in Mombasa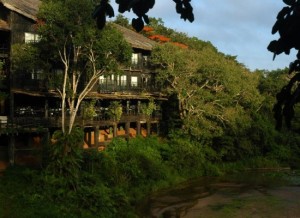 Mombasa is Kenya's second-largest city and a gorgeous tropical travel destination. The city offers attractions that could fill endless hours of vacation time, but there are some must-sees that all travelers should be sure to check off their lists.
1) Old Town is the cultural essence of Mombasa. Visitors can explore the dozens of antique shops, cafes, and markets while enjoying the colorful architecture and food like fresh-caught seafood, spiced rice, and chai.
Old Town is a glimpse into Mombasa's multicultural heritage and a chance for tourists to get more of a feel for what life is like outside a resort.
2) Located in Old Town is Fort Jesus. The Portuguese built the fort in the 16th century to control Mombasa trade, but those who came after also influenced the fort's architecture and history. This is evident through the British cannons, Koran inscriptions on the ruin walls, and the presence of sets of five stone pillars around the fort.
Tourists can take a tour or even attend one of the sound and light shows that is presented three days a week. In 2001, Fort Jesus was declared a World Heritage site. Those interested in history should definitely visit this important site.
3) When looking for a place to enjoy the warm Kenyan weather, the beaches of Nyali are difficult to beat. The white sand strands are also home to activities such as scuba-diving in the coral reef, wind-surfing, and sailing. Nearby is the largest crocodile farm in Africa for those wanting to see the native animals of Mombasa.
4) The Kisite-Mpunguti Marine Park is also an excellent place to venture to in order to catch some sun and see some animals. The park covers four small islands and is reachable by tour boats.
The coral reefs nurture scores of marine life such as green sea turtles, dolphins, and the coconut crab, the largest land crab in the world. Bird-watching is also very popular at the park.
5) The fifth must-see in Mombasa is the Shimba Hills National Reserve, which is close to the city. Kenya's only sable antelopes are located in this reserve as well as hundreds of elephants. Hiking is popular here, and guides will take tourists to the Sheldrick Falls where they can swim. The reserve also hosts night drives for passengers to see leopards and cheetahs.
The possibilities in Mombasa seem limitless, but these five attractions are a good place to start your adventure.