5 Reasons Your Mombasa Trip Can be a Second Honeymoon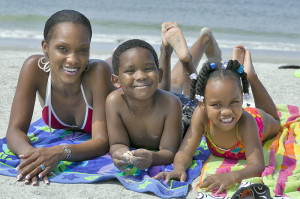 Maybe you didn't really get the proper honeymoon when you first got married. Maybe you did and it's been several years since you two exchanged vows. In the time since you got married you could have added a child or two, or even more. In the years since, it's been very difficult for you two to have quality time together. Maybe you got in the habit of stealing moments when your children finally went to bed at night or when family members were willing to take them for an evening.
If you're looking for a great vacation idea for you and the entire family, consider Mombasa, Kenya. Even though you may be traveling with kids, there are plenty of great reasons why this is the ideal vacation destination that can even lead you to feel as though you're on your second honeymoon. Here are five of those reasons.
Reason #1: A tropical destination.
Many people look to tropical destinations for their honeymoon. There are few better than Mombasa, Kenya.
Reason #2: There's so much to do.
Between the safaris, Fort Jesus, Old Town, and the incredible white, sandy beaches, there's plenty for everyone in the family to do something they enjoy.
Reason #3: Your kids will never run out of things to do.
Because there are so many things for everyone to do, you will be able to sit back and relax while your kids enjoy some incredible sites. Sure, you'll be with them, but they'll be so preoccupied at what they are seeing and enjoying you'll be able to spend quality time with your spouse.
Reason #4: you can enjoy a tropical drink in the evening.
When your kids go to sleep, you can head down to the pool area of your Mombasa hotel and enjoy a tropical beverage with your spouse. It can make you feel like you're on your honeymoon again.
Reason #5: It's an affordable vacation.
When people get married, some of them have a tendency to skimp on their honeymoon because they don't have a great deal of money saved up for it. A trip to Mombasa is affordable for just about everyone. This year, consider a Mombasa vacation at a quality hotel and you'll feel as though you and your spouse are once again taking another honeymoon. Or your first.