5 Top Destinations in and around Mombasa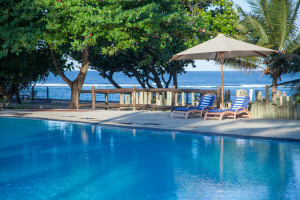 There are so many things to do when you're in Mombasa that it can feel as though you're overwhelmed by choices. Breaking it down and having a plan will make it much easier for you to navigate all of the options.
Below is a list of the top 5 destinations in and around Mombasa.
1. Old Town. Just about any city that has been around for hundreds of years has an 'old town,' but Mombasa's is located right around Fort Jesus. It consists of plenty of souvenir shops and restaurants. It's a great place to explore on Sunday, when the majority of the city's hustle and bustle is taking a break.
2. Haller Park. Along the east side of Links Road, north of Nyali, you'll find Bamburi Nature Trail. This is actually a zoo but it has the feel of a park. You can see giraffe, hippos, monkeys, and plenty of reptiles.
3. Nyali Theater. If you're looking for a touch of home, you can catch a variety of movies from Hollywood (US) as well as Bollywood (India) along with a casino, bowling alley, and a variety of food selections.
4. Tiwi Beach. On the South Coast you will find Tiwi Beach. What makes this different than Diani or other beaches? It's not overrun by tourism. At low tide, you can swim out to the tidal pool where plenty of incredible tropical fish are trapped until the tide comes back in.
5. Diani Beach. On just about every top places list for Mombasa, you'll find Diani Beach. That's because there is plenty to do. You can enjoy relaxing at the '40 Thieves' beach bar, watch the native monkeys play, or take part in any of the amazing watersports that are popular along this incredible long, white sand beach.