Beach or Shopping? 5 Questions that Can Help You Get the Most Out of Your Mombasa Vacation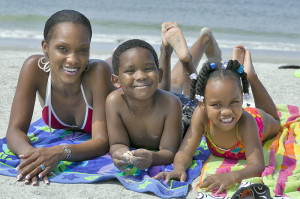 If you're planning to visitabout mombasa for the first time ever, you're in for quite a treat. This is one tropical destination that leaves most first-time visitors in awe of its beauty and wonder.
If you're planning to come here for a week, that may be just enough time for you get to a good taste of what this tropical city has to offer. If you're planning on spending two weeks or even more here, you'll have plenty of time to get everything done.
In the event that your time is limited here, below are five questions that you should ask yourself to determine whether you want to go shopping, to the beach, or do something else. Keep in mind that these questions are more ideally suited for those vacationers who may only be spending five or six days here.
Question #1: How important is it to relax by the beach?
You may be an avid beachgoer in your home country, and if so you're going to want to spend a considerable amount of time on the white sandy beaches and possibly even snorkeling in the turquoise blue water of the Indian Ocean. Spending one or two days at the beach here will mean a lot less time for sightseeing and doing other things.
Question #2: Do you want to see some incredible safaris?
There are numerous safaris that you can take part in north and south of Mombasa. Here you can see giraffes, elephants, and a number of other wildlife right there out in the open. Any single excursion could be an all day event, so you'll need to plan properly.
Question #3: Do you enjoy shopping?
If you enjoy shopping then you're going to want to visit Old Town Mombasa and stop by the numerous stores and street vendors to see the wonderful trinkets and mementos you could bring home with you.
Question #4: How important is it to you to go shopping?
Some people go shopping wherever they are, even though many of the items they purchase could be found in their own country. You need to determine how important shopping is for you, but if you do go shopping at least one or two days, make sure you spend some time talking to the locals.
Question #5: Do you think you'll return to Mombasa in the future?
Once you visit Mombasa, you'll likely want to come back again and again. If you don't know the next opportunity you will have, it becomes even more important to carefully plan out your time here to maximize your enjoyment.