Bed and Breakfast in Mombasa might Leave You Out in the Cold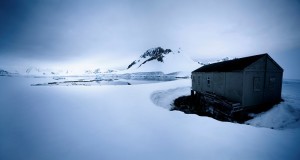 One of the options that you will have when you spend a nice relaxing vacation in Mombasa, Kenya will be bed and breakfasts. These are places similar to private homes where you will have your own bedroom, possibly sharing a bathroom with other guests, and breakfast will be catered for you in the morning.
Some people love the experience, sanctuary, and sense of home that they receive when they stay at a bed and breakfast. There are some limitations, though, when you stay at a bed and breakfast as opposed to any of the wonderful hotels throughout Mombasa.
One of the significant disadvantages would have to be location. Many of the bed and breakfasts in Mombasa are farther away from the main attractions. This would require that you have a taxi or other transportation to get back and forth to wherever you want to go.
Another issue is that you might not know much about the owners. If the owners are responsive and welcoming, then you could end up having a wonderful time staying at one of these lodging options. However, if you end up with a host who is not gracious or who doesn't respond to your needs or questions, then you could be left feeling that you didn't have the most relaxing time in Mombasa as you could have had.
Few of these bed and breakfast accommodations will offer any type of pool to relax in. When you're here, you will quickly realize that the hot temperatures warrant a nice, refreshing dip in the pool either in the morning, afternoon, or evening. Or all three.
If you are limited to just being in the ocean to feel refreshed, by the time you make it back to your bed and breakfast, you're going to wish you had something else to jump in.
While you are certainly entitled to choose the bed and breakfast option, there are plenty of great hotels throughout Mombasa that offer you more options, exercise facilities, pools, and even poolside bars.