Best Ways to Travel Once You're in Mombasa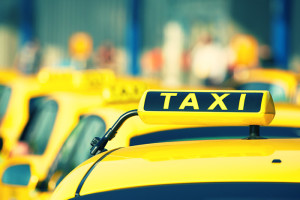 Getting around in Mombasa is not like traveling through many 'Western' cities, such as London, New York, or Toronto. Once you arrive in Mombasa, you will notice that there are basically three ways to get around: public transportation (buses), tuk-tuk, and taxis.
Public transportation can be a nightmare, especially since you don't know where you're going or where anything is. You could end up getting on the wrong bus and end up in a place you don't want to be.
Tuk-tuks have exploded in popularity in recent years. These are hand drawn carts and are ideal for getting you short distances throughout and around to the outskirts of the city. They can get expensive after a while, especially if you rely on them to take you anywhere you want to go.
Once you arrive in the center of Mombasa, you should consider walking for a while to get the true experience. Of course, like any major city, the distances between some of your target attractions can be significant, so it's nice to get some transportation once in a while.
The best way to get around, at least when you have to travel a fair distance from your hotel to your destination, are taxis. You can find some very reliable service from a number of local taxis.
The cost for a taxi ride is going to be more than a tuk-tuk and certainly more than traveling on a bus. With a taxi, you won't have to worry about getting off, transferring, and then trying to get another ride just to reach your destination.
Each person is going to have different expectations when it comes to transportation. However, even if you prefer taxis for getting around while vacationing in Mombasa, you really should take the opportunity to ride along in a tuk-tuk at least once. Then you can say that you did it (and you'll have that experience locked in your memories for life).