Business Conferences in Mombasa: Which Hotels are Optimal?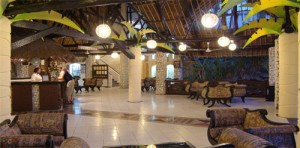 If you're planning a business trip to Mombasa, you're going to want a luxurious hotel or resort with plenty of conference room space and state of the art facilities. There are numerous Mombasa hotels that fit the bill, but not all of them are created equally.
The top five are listed below.
1. Serena Beach Resort and Spa. This facility is not too far from Bamburi Beach and has its own private white sand beach, which is ideal for those employees or team members who want to spend a few relaxing evenings or afternoons on this trip basking in the sun or snorkeling in the clear water.
2. Sarova Whitesands Beach Resort & Spa. You get exceptional service and support from this hotel and its friendly, personable staff. You're only going to be walking distance from Bamburi Beach, which can be beneficial when you want to ensure maximum participation from your staff.
3. Reef Hotel. Located close to Nyali Beach, the Reef Hotel offers businesses comfortable conference rooms and plenty of accommodations for even the largest organizations. It is an affordable alternative to the more upscale spa resorts throughout the area.
4. Severin Sea Lodge. Another hotel that is located within walking distance of Bamburi Beach, the Severin Sea Lodge doesn't boast the same number of rooms as other hotels and resorts do, which is ideal for smaller organizations that are seeking a more intimate atmosphere.
5. Bamburi Beach Hotel. This all-inclusive resort is located right near the ocean and can be an excellent choice for those businesses and organizations that would like to know their employees, partners, or team members are going to be well cared for during their stay in Mombasa.
There are also numerous other resorts and hotels that can accommodate conferences and business trips, but these are some of the best options for companies around the world.