Check Your Hotel Reservations and Other Plans before Leaving for Mombasa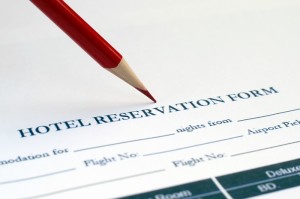 You have booked your vacation to Mombasa, Kenya through a travel agency or online and that included the flight and hotel reservations. As the date of your departure approaches, you are likely going to have many things on your mind. You are going to be focused on making sure you have everything you're going to need on your trip. You check your passport, other papers, and make sure that you have enough money to enjoy this trip thoroughly.
One thing that you should always do, regardless of whether you are flying to another country or just taking a quick trip to another city close to home, is to check your hotel reservations. It doesn't matter whether you booked through a travel agency or got a confirmation of your reservation online, anything can go wrong between the time that you book your hotel stay in Mombasa or anywhere else and the time that you actually leave.
Some hotels require a valid credit card to make a reservation. They may only place a very small hold on the card at the time of the reservation. For example, some Mombasa hotels will charge one dollar to a credit card to hold the reservation. They won't complete the transaction until the day you are set to check in. Imagine arriving in Mombasa and finding out when you try to check into your hotel that there was a problem processing the credit card transaction and your room was given away to somebody else.
That can leave you scrambling to find a place to stay. You may end up in a hotel that is not ideal for you or your family. Just check with your hotel to confirm the reservation and to make sure that there will be no problems when they attempt to run a transaction through on the credit card you used to book that reservation.