Establish a Checklist for When You're about to Leave for Mombasa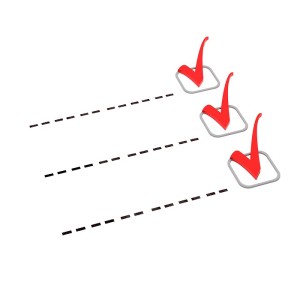 Most people don't being packing and making the final preparations for a trip away from home until the last week. That's not a major problem, but no matter when you begin making your preparations for your Mombasa holiday, it's a good idea to establish a checklist.
A checklist should contain all of the items and things you want or need to bring or do in order to ensure your holiday is the best it can be. Below are several things you may want to include on your checklist.
Paperwork. Do you have your passport? Make sure it's with your luggage. There's no point in setting it aside and then forgetting it and only realizing that once you're at the airport.
Also, any insurance papers, ticketing information, confirmation forms, and more should all be kept in one of the suitcases or bags you plan to take with you. You can also get it out once you're at the airport if you need to have it on your person.
The right clothing. It might be cold where you are right now, but it's going to be hot in Mombasa. Make sure you pack for the weather appropriately. That includes at least one swim suit, sandals, flip flops, comfortable walking shoes, and more.
Medication. If you take any prescription medication, you'll want to make sure you have enough for this trip. Bring the medication in the pharmacy bottle; you'll need that to get it through airport security.
Emergency contact information. Family or friends should know where you're going, what Mombasa hotels you may be staying at, and your flight information (going and returning). You should also have emergency contact information on hand, either in your purse or wallet or luggage.
When you have a checklist with these items on it, you're going to be prepared and that's going to help ensure you have the best Mombasa holiday possible.