A Few Fun Family Activities to Consider when Visiting Mombasa, Kenya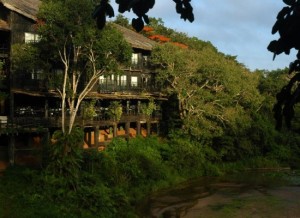 The moment that you plan on visiting Mombasa, Kenya with small children, you are probably trying to figure out what are the best things to do with them once you are here. Obviously, the most important thing is to choose the right hotel for your stay in Mombasa.
First and foremost you want to make sure that the hotel you choose has accommodations that will be suitable for you and your family. Most hotels throughout Mombasa will have at least one outdoor pool. Some will have pools with bars inside the pool. You can sidle up to these bars and get any type of beverage that you desire.
Most of these hotels will also have some type of safety procedures in place for children. Some cater more to families while others focus more on business types and single individuals.
Once you choose the right hotel, consider some of the following activities that can be fun for the entire family.
Avicennia Island offers an incredible opportunity to kayak quietly through mangrove forests or swim in the clear, blue turquoise water of the Funzi Sandbar.
Go Karts. You can have a great time hanging with your family and racing go karts around the Mombasa Go-Karting complex and you can even order food while you are there.
Haller Park is just north of Nyali. It is a small zoo that actually feels like a park. You and your children can witness giraffes, hippos, monkeys, and even reptiles almost within their own natural environment.
You can visit Nyali Theater to catch the latest Hollywood and Hollywood releases.
Shimba Hills National Park is south of Mombasa and is nestled up against the mountainous and tropical terrain. It is one of the most well-known national parks throughout Kenya and is home to many elephants, antelopes, and incredible waterfalls, and many wonderful vantage points to take in the incredible landscape scenery around you.
These are just a few family fun activities you may want to consider on your vacation in Mombasa.