Getting around Mombasa is Easier than You Might Think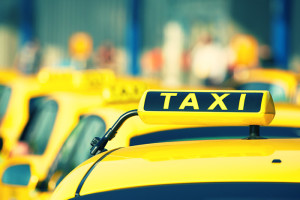 When you arrive at Mombasa, Kenya, you will likely had to your hotel first, unpack, unwind, and be itching to get to the white sandy beaches, jump into the incredibly warm waters of the Indian Ocean, and begin enjoying your vacation or even your personal time off if you're here for business.
There are many things to see and experience throughout Mombasa that getting around is essential. Some people believe that renting a car is the best option, but due to the way the roads are designed in this city, it can get quite confusing and you can get lost very easily.
Taking a taxi is one of the best ways to get around throughout Mombasa. Depending on where you stay, what Mombasa hotel you're staying at, it could cost approximately $30 to get a taxi from the center of the city to the south beaches. There are many beaches along the way and a vast number of hotels all along that stretch, so you could end up staying in a Mombasa hotel that is right next to an ideal beach.
To and from the airport, you could take a minibus, also referred to as a Matatu for approximately $10-$12.
You can also travel by using local bus taxis, these same minibuses, to get you around to a variety of sites. They are all over the area throughout the city and are privately owned, but regulated by the government.
If you're looking into taking a taxi, keep in mind that these taxis in Mombasa do not have signs on the roof of the cars. They do have license papers that are affixed to windshields that can let you know whether they are actually a legitimate and honest taxi service.
You can also choose to ride a rickshaw, commonly called tuk-tuk's, which are basically three wheeled private taxis. They cost about the same as Matatus, and are best for shorter distances.