Health Insurance when Traveling Abroad: What to Know and What to Have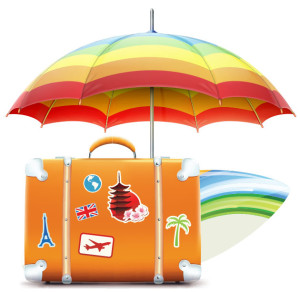 Traveling overseas will usually require a considerable amount of planning. Most people tend to focus on the things that will absolutely need once they are at their travel destination: swimwear, comfortable shoes, medications, sunglasses, and so on. One thing that far too many people overlook, however, is health insurance.
Aside from a few exceptions, you shouldn't expect that your health insurance is going to be much use to you when you travel overseas. This is also something that not enough people actually consider when they make plans to travel somewhere else in the world.
A Potential Scenario
Let's talk about a potential problem that could arise when you head out for your Mombasa vacation. You arrive, things are going well, and then suddenly you don't feel well. You begin to experience some nausea and things go downhill from that point.
You find a doctor and because you are accustomed to having insurance, you're not expecting to pay for the treatment, but you do and it costs a lot more than you could have expected.
Another potential scenario involves an accident. Every year millions of travelers are injured as the result of an accident. It could be a slip and fall, an incident while enjoying the beautiful waters in Mombasa, or an accident involving a car. You are taken to the hospital, treated, and released, but only after you spend thousands of dollars on your care.
The Solution
This doesn't have to happen to you. In fact, if you plan ahead, you can get health insurance coverage that will protect you and your family when you're traveling overseas, such as to the wonderful tropical destination of Mombasa, Kenya. Speak to your travel agent or a qualified insurance broker to learn more about health insurance for your overseas travels.