Let Loved Ones Know Which Mombasa Hotel You'll be Staying at on Your Next Vacation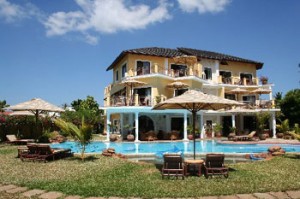 It's been a trip that you've planned for years and you're overwhelmed with excitement. Heading to Mombasa and staying in one of the luxurious hotels still seems like it's too far away, even though it might be coming up in a couple of weeks.
You've made plans, booked your flights, hotel in Mombasa, and have a plan for the various activities you're going to do during your vacation, including scuba diving, visiting Fort Jesus, and also heading into town.
Now it's time to let family member, friends, or someone else whom you trust who is not going to be with you on that vacation, and who will be home when you return, know where you're going to be staying.
No one ever plans on bad things happening while they're out enjoying a nice, relaxing vacation, and when you're in Mombasa, it's not likely going to happen, but no matter where you are there's always a risk once you step outside your room.
You could become ill while on your trip. You could be involved in an accident or mishap. You could become lost and have difficulty getting back to your room. Your flight home could be delayed or cancelled due to unforeseen circumstances. Whatever may happen, it's a good idea that someone knows where you're going to be staying.
Why Inform Someone of Your Mombasa Hotel Accommodations
In the event of an emergency back home, it will allow that person to make contact with you. He or she could call the hotel, check to see if you're in, and if you're out they could leave a message. When you return to your hotel there would be an indicator letting you know there's a message waiting for you.
If you don't check in or return when you're supposed to, your friend or family member could contact the hotel, find out if and when you checked out, and then determine if a flight has been delayed or you have been dealing with other issues.
We don't like to think about bad things happen, but if no one has a way to reach you while you're in Mombasa (your cell phone might not work here), it can make a bad situation even worse. This is just about planning ahead and planning for any contingency.
When you plan ahead, you'll be able to enjoy your Mombasa vacation that much more.