Should Your Mombasa Hotel be Close to Everything?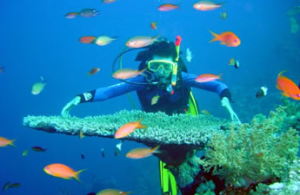 Being on vacation should be a wonderful time, a time to relax, to unwind, and hopefully see some of the wonders that the local culture has to offer. Location can have a direct impact on your enjoyment. The farther you are away from the sights and sounds, the more you'll have to work to get to see them.
When you're planning a trip to Mombasa, Kenya, will it matter what hotel you stay at? Could you still have a wonderful time and see all of the things that you hope to if you choose a hotel that is farther from the city, or away from the beach?
Advantages to being Farther Away from the Main Attractions
One of the biggest advantages to staying away from the main part of the city, or the ocean, is that you can save quite a bit of money on your hotel bill. The closer that a hotel is to the center of town (or the action), or to the white sand beaches of Mombasa, the greater the demand for these locations.
You can save money, but you can also avoid some of the other aspects that come along with staying close to the biggest attractions. You will likely find it a lot less crowded. That can be appealing for those individuals who prefer solitude, or peace and tranquility.
Disadvantages to being Farther Away from the Main Attractions
When you stay farther from the city center of the beach, you'll generally have to plan for a full day at once. It won't be as convenient to head to the beach to swim in the ocean and then go back to the hotel for a quick shower.
If you're planning on visiting Fort Jesus, then the Main Marketplace in Mombasa, you will need to plan for these things throughout the day.
You can rent a car, but getting around in this part of the world can be somewhat confusing. There are taxi services that will take you where you want to go, of course, but when you have to plan for an entire day, it can change the way that you relax on your vacation.
No matter where the hotel you choose is in Mombasa, be sure to take into consideration how you will get from one exciting adventure to the next.