Mombasa Isn't Just a Dream Family Destination … It's Also Awesome for Businesses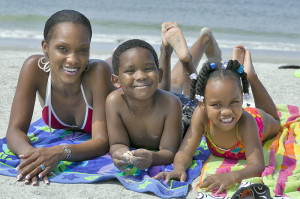 Mombasa, Kenya is often considered an incredible tropical paradise and flights to Mombasa for thousands of people every single year. Sitting along the equator, it is an incredibly warm place to visit and can offer tremendous opportunities for people to enjoy. Snorkeling, scuba diving, laying out on the white sandy beaches, visiting some historic sites such as Fort Jesus and Old Town, going on safaris, and much more are key attractions for so many of these vacationers.
It's not just an incredible family destination, though. It is also a great place for businesses to conduct seminars, conferences, and much more. It may seem almost impractical, though, for many businesses to even consider having a conference at a place like Mombasa.
However, when you sit down and really think about it, consider how many companies actually have conferences or other major seminars with hundreds if not thousands of employees in the city in which they operate. Not many.
Many companies actually choose idyllic destinations for their conferences. They may be in another country, another major city, or somewhere else, but how often do these companies actually consider a tropical paradise?
Far too often tropical destinations have a tendency to be incredibly expensive. Mombasa is one of those places that can offer the most amazing scenery, incredible blue waters of the Indian Ocean, and relaxing destinations at an affordable price.
If you have a business that is considering putting together a conference in the near future, consider Mombasa, Kenya. You could find many hotels throughout Mombasa that are cost-effective and can accommodate conferences in meetings of just about any size.