What to Pack for a Scuba Adventure in Mombasa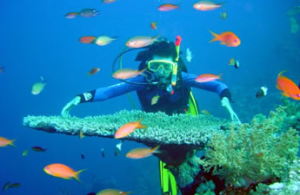 Heading to Mombasa to go scuba diving can be an exciting vacation trip for you and your family. If you have never traveled abroad to go scuba diving, you may be wondering what you should pack for this trip.
First and foremost, you need to make sure that you have some type a scuba certification that is going to be honored and recognized in Mombasa. There are two basic schools that are recognized the world over: Scuba School International (SSI) and PADI. If you don't yet have your scuba certification (or don't have one of these two), try to find a school nearby where you can go to take a class, get tested, and get your certification before you head to Mombasa for your trip.
You may be able to become certified once you're here in Mombasa, but that can take some time away from your vacation. If you are only here for a week, the one or two days that are required for scuba certification can cut into your vacation significantly.
As for what to pack, you want to make sure that you do not bring any type of scuba tank with you. No airline will allow you to either check or ship it overseas. It doesn't matter whether the tank is empty or not, you won't be able to bring yours with you. You can rent one cheaply when you're here.
You want to bring the essentials, though, such as your buoyancy control (BC) vest, regulator, computer, fins, snorkel, and mask. You may be used to wearing a wetsuit when you scuba dive, but in the waters of Mombasa, they are so warm that even if you dive to a depth of 120 feet, it might not matter. If you have a full wetsuit, this is going to be too much, but if you have a half wetsuit, such as short sleeves, then you might want to pack this just in case.
If you have a bag, underwater camera, or other devices, make sure that you bring these along as well. You'll also need your weights.
If you forget anything, once you are here in Mombasa you will find that there are a number of scuba dive shops where you can rent equipment that you forgot.