Sarova Whitesands Hotel in Mombasa: Paradise by the Sea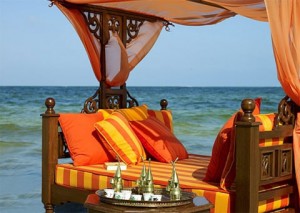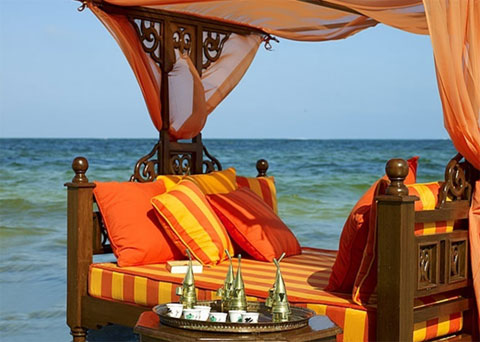 For anyone planning on traveling to Mombasa, there are plenty of hotels from which to choose. This destination for vacationers can be the trip of a lifetime and it can be idyllic for business travelers as well. The Savora Whitesands offers an abundance of amenities and comforts that cater to just about any traveler.
Location, Location, Location
When you're planning a trip to Kenya, location matters. The Whitesands is located right on the Indian Ocean, with the white sandy beaches stretching as far as one can see, gliding gently into the turquoise waters of the Indian Ocean.
The hotel is nestled against the Jomo Kenyatta Public Beach so there is usually plenty of activity along this stretch of the ocean, no matter what time of year it is.
Spacious Rooms
When you stay at the Whitesands hotel in Mombasa, you will be comfortable in any one of the spacious rooms that they offer. When you're traveling –for business or pleasure- you may not be too concerned with the size of the rooms, but once you're there it can make a difference.
You may not be planning to spend much time in your hotel room, but after a long day of snorkeling or scuba diving, perhaps taking a trip on a safari, or exploring the main marketplace or Fort Jesus, you're going to want to relax and unwind for a few moments before heading down for a delectable dinner.
That's when you'll appreciate the significant size of the rooms in this hotel.
Friendly Staff
At the Whitesands, just about everyone you meet has a smile and a warm greeting to offer. The staff here go out of their way to help you feel comfortable, from the moment that you arrive to the time when you're ready to check out.
Activities and More
There is so much to do close by when you're at the Whitesands, or you can simply relax poolside and take in the beautiful sights and sounds surrounding you.
If you want to learn more about the Whitesands or other hotels throughout Mombasa, contact Find Mombasa Hotels. They can offer you a wealth of information to help you make the right decision for your family, or for your next business trip.