Staying at the Tamarind Village Mombasa Apartments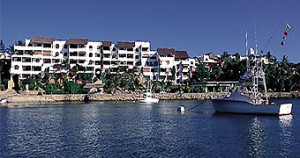 Tamarind Village is a beautiful collection of fully serviced one, two, and three bedroom apartments located right next to Mombasa's famous Tamarind Restaurant and overlooks historical Old Town Mombasa. From the friendly prompt service, to the clean cool rooms, beautiful views and stunning food… The apartments give you all the comfort of a home away from home. It is the perfect sanctuary from the hustle and bustle of a busy day in Mombasa.
The Tamarind Village for Business or Pleasure
The apartments are beautifully situated on the coast and have views of the old section of historical Mombasa. No matter what the reason for your stay, be it for business or pleasure, the Tamarind has a room you will love and will completely fit your needs. Each apartment boasts of air-conditioned bedrooms, spacious lounges, a broad, breezy balcony, large modern bathrooms, satellite televisions, well stocked mini bars and a fully equipped kitchens. Services are available around the clock for those that require them.
If you are in Mombasa as a tourist, the hotel provides easy access to many of the cities features and taxis are always close by to take you further into the city or to the airport for your departure. Likewise, if you find yourself in Mombasa on business, the hotel is setup very well to accommodate your needs. A conference center is available as well as a business center will all of the amenities you are likely to need such as printing and fax services. Finally, if you require it, a secretarial service is available for business clients.
Excellent Restaurant and Room Service
When staying at the Tamarind Village Hotel Mombasa, you will also have access to the Tamarind restaurant that offers fantastic seafood. The restaurant is placed close to the water, so you have a beautiful view when eating – ask for a table with sea view. Many visitors also recommend doing the Dhow trip… it is a smaller menu but makes for a magical evening – superb food, great atmosphere, dancing, a real night to remember. If you'd rather dine in, room service is available and offers a wide range of cuisines from local and international dishes.
No matter what reason you find yourself in Mombasa, a stay at the Tamarind Village Hotel is just the ticket. You will wake up each morning feeling relaxed and ready to take on another day of business or sightseeing in the great Kenyan city of Mombasa.