The Perfect African Vacation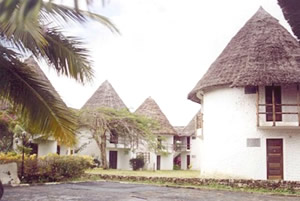 Wouldn't a beautiful African vacation be perfect this fall? Book your tickets and hotel online and save big. Mombasa is a perfect African city with all the colors and culture of you can imagine. Mombasa is ideal for family holidays and honeymoons, and it specifically qualifies to be your holiday destination if you want to holiday in an exotic but well traveled location. The city of Mombasa is not very urbanized thus keeping the true natural topography and climate alive. At the same time it is not very rural which means it offers you great restaurants, wonderful shopping, and exciting nightlife.
The beaches of Mombasa are amazing, white and gold sand, paradises. Two of the best (there are many) and most popular are Nyali and Bamburi Beach. Nyali Beach is an ideal golden sand beach where you can sun bathe. The waters are shallow near the beach so you can swim in the peaceful sea. The sun set at the beach is divine spreading gorgeous shades of orange and yellow across the water.
If you want a more private beach experience, Bamburi is where you want to head. It is more suited for couples that want to spend quality time relaxing together. You can also sun bathe and swim here. You will find bars nearby which offer delicious drinks. You can go for a peaceful stroll by the sandy beach with your drinks in hands and enjoy the perfect African sunset.
When you're done with the beach but still want outdoor activities you have plenty of options. For wildlife enthusiasts Haller Park is amazing to visit. Haller Park is a vast facility with awe-inspiring grasslands and vegetation. There are pathways inside the park where you can walk and jog. You can also see wild life and animals that live in the park and move around freely. Tourists from around the globe love Bird Watching in Haller Park.
If you're crazy sport type activities check out Mombasa Marine National Park. It is water sports heaven. You can try boating, diving, swimming along with snorkeling at this place. Snorkeling is one of the most loved activities of this national park, and you can try snorkeling at Mombasa Marine National Park even if you are a beginner.
If you're more interested in architecture and ancient culture, the Gede Ruins is the place for you. It is one of the most historic sites around Mombasa. It is the ruins of a 12th century Swahili Town. You can see how the architecture and way of life have developed over the centuries by walking through this ancient town.
There is much more to do and see in Mombasa, these are just a few highlights. Call to book your hotel today and talk to an agent about attractions and sample trip itineraries. Everything at Mombasa is brilliant, you will not be bored for a second on your exciting holiday.