Tips for Traveling to Mombasa with Children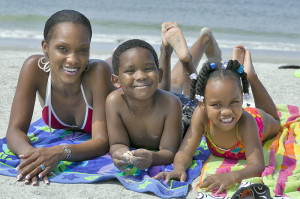 Traveling with children can be challenging, so when your vacation plans take you to Mombasa, Kenya, to the beautiful white sand beaches and incredible culture that abounds in this city, having a peaceful and relaxing time can be difficult at times.
The more that you know about traveling with children, the more you can do to plan ahead and be ready for any issues that arise before they occur. We have put together a few powerhouse tips that will help any family make their next vacation trip to Mombasa (or their first) one to remember for the rest of their lives (and for all the right reasons).
Give yourself extra time.
Whether you're at the airport, waiting at the hotel, or even at customs, it's going to take time. Make sure that you give yourself extra time. When you're trying to rush and catch a flight, you will be stressed and your children will reflect that behavior.
Flying to Mombasa means you're going to have at least one connection flight, so be sure to give yourself extra time so that if your main flight is delayed, you won't be worried about missing the connection to Mombasa.
Book ahead.
While you will certain want to book all of your flights ahead of time (avoid waiting for last minute deals … when it comes to your vacation with children, it's better to book well in advance), booking hotels, tours, and other special events is a good idea.
You also want to make sure that your form of payment for your hotel is going to be valid and work. The hotels will generally charge your credit card on the day of your arrival and if it doesn't go through, you could lose your room to standby guests.
Give your kids a camera.
Forget the iPhone, tablets, or game consoles. Traveling is full of incredible experiences for children. Even in the airport there is so much to see, hear, and experience. Let them take pictures with a digital camera. Not only will they become more engaged, you'll be able to see the experience through their perspective.
Bring plenty of sunscreen.
Your kids might shun sunscreen, but one day at a tropical climate and they could be burned. That's going to make the rest of your trip that much more miserable. Be sure to pack more than enough sunscreen to apply every hour or so throughout the day.
These tips should help make your next trip to Mombasa so much more enjoyable than you could possibly imagine.