Travel Insurance: A Good Idea for Your Next Trip to Mombasa?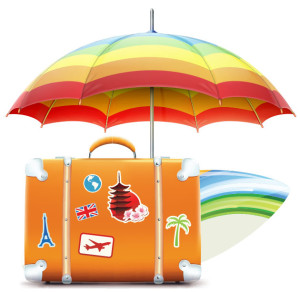 You've searched the world for your next vacation destination and decided that Mombasa is the ideal place to go. You've read about the incredible white sand beaches, the turquoise waters, and all of the culture that is just waiting for you and your family to enjoy.
You sit down with a travel agent or go online to find the best deals on hotels in Mombasa and other packages that can help make your trip one that you'll remember for the rest of your life. Then you click on 'submit' and you have your reservations for your hotels and flights.
You're excited and you can't wait for that date to arrive. You're thinking about all of the things you need to do in order to get ready for the trip and one thing you may not be thinking about it travel insurance.
There are several types of travel insurance that you may want to consider. Trip cancellation is one of the first you should look into.
There could be any number of things that come up that could lead you to cancel your trip. Someone in your family may become ill, you may have to deal with a last minute emergency situation at work, or there may be a problem with safety. You don't want to lose all that money you've already invested on the hotel and flight, so trip cancellation insurance is a good idea.
Trip interruption insurance is also something to think about. If you have to cut your trip short for any reason, then you're going to be on the hook for the remainder of your hotel stay and you may have to pay more to switch your flights. This can end up costing a lot of money.
In most likelihood you won't need to interrupt your trip, but it does happen and it's a small investment in trip interruption insurance to make to help protect your financial investment in it.
Finally, you should consider some type of health insurance coverage that will protect you and your family while in Mombasa. Speak to your insurance broker about these options and you'll be able to focus on that incredible vacation to Mombasa, and the luxurious hotels here, until that awesome date arrives.