What is the Mombasa Weather Like?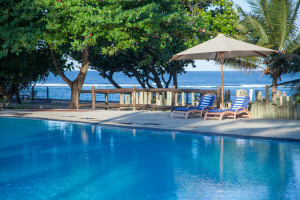 Mombasa is well known for its warm, tropical climate. Basically Mombasa's weather is hot and humid most of the time. Even so, Mombasa's climate is a lot milder than most other countries with tropical climates.
Winter months are generally warmer than summer although not by much and the amount of rainfall largely depends on the time of year. This is simply because Kenya sits directly on the equator and can experience all four seasons all year round.
The hottest months are December through April, reaching an average high of 31°C throughout the day. July and August are cooler, reaching just 27°C as a high. The difference throughout the year is only a few degrees. The weather in the region is very stable and doesn't change much over the course of the year.
The seasons are established by the monsoon winds blowing across the ocean. The Kaskazi wind is northeasterly and lasts from October to March. November is typically a month of occasional rains – some heavy, some light. The Kusi is more powerful and colder than the Kaskazi and lasts from April until September. From May until June expect rain.
April and May are the regions rainiest period. The rainfall in January to February is minimal. The rainy season should not be confused with being the cooler part of the year. The wettest month in Mombasa is May (it could rain up to 25 days during the month). The rainy season does mean regular rain, but not necessarily monsoons. There will be rain most days, but in short sudden incidents throughout the day. The sun is mostly likely to shine again after they pass, it is rare to have a daylong downpour.
In short Mombasa has a tropical climate, meaning warm and humid conditions throughout the year. The coolest month is July when average daytime temperatures are around 27 °C , the warmest months are February and March, when it's around 31 °C during the day. Nights average between 20 °C during the coolest months to 25 °C in the hottest months. Rain is possible in all months, but April and May are by far the wettest months, with 200 to 250mm a month. February is the driest month with usually only 5 or so rainy days.