Where You Go in Mombasa Will Define Your Vacation (and We Have Some Pretty Amazing Ideas)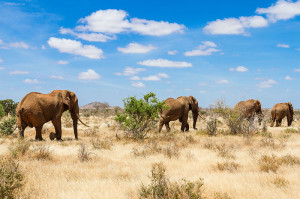 Whenever you head away from home for vacation, especially if you're visiting a place you never been to before, you could potentially miss out on many of the incredible sites and experiences the first time around.
If you have booked your vacation for Mombasa, and if you're staying in one of the incredible hotels throughout the city or along the white, sandy beaches, you're likely going to spend a good portion of your time relaxing on the beach, snorkeling in the clear blue waters of the Indian Ocean, or even going scuba diving.
There are plenty of other places they should consider visiting to make your vacation one you will always remember. Below are some very credible destinations to keep in mind when you touch down in Mombasa.
Nyali Theater. This theater has a bowling alley, Italian restaurant, and a casino and plays some of the latest and best Hollywood and Bollywood releases. You can get some incredible food while you're there and enjoy a little bit of taste of home for a couple of hours.
Colobus Trust nature walks. This is a conservation group that volunteers at Diani Beach. You can take advantage of some of the incredible natural sites that surround this incredible city by hooking up with this group. Learn about the local ecology, challenges they face, and much more. You'll appreciate this part of the world even more after one of these walks.
Kinanzi Funzi Dhow Safaris. These safaris take place every single day and are approximately one hour south of Mombasa along Tanzania Road. Buses can take you there from just about all beach hotels. You will visit Funzi Island via an Arab sailing ship known as a Dhow. You can explore Ramisi River mangroves by canoe, look at the crocodiles, and spot an abundance of birdlife up close and personal. If you spend the day there, you'll want to check out Robinson Crusoe Island for some seafood barbecue.