3 Things You Must Do before Heading to Mombasa for Vacation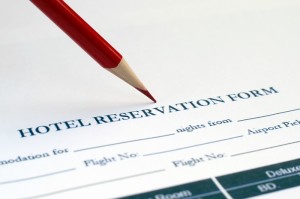 When you're planning a vacation there are many things you need to keep in mind before you even head out the door. When your vacation plans are going to take you to Mombasa, Kenya, it's a great trip and one you will certainly remember for the rest of your life.
In order to make this vacation getaway as wonderful as possible, there are a number of things you'll need to do before actually heading out to the airport on your way to this tropical paradise. Here are three of those things to keep in mind.
1. Double check that you have all necessary paperwork.
You will need a passport whenever you leave the country and enter a different one. While you may be taking numerous flights to get to Mombasa, once you land, the last thing you want to deal with is trying to dig through your luggage to grab your passport and other identification identifying paperwork.
Make sure you have your passport and other paperwork with you and readily accessible.
2. Let other people know where you're going and when you plan to return.
Mombasa, Kenya is a safe vacation destination. However, it's always a good idea to let family members and even some good, trustworthy friends know where you're going to be and when you expect to return. This can include giving them information on which Mombasa Hotel you'll be staying at.
When people know your details, if something happens and you're not back as expected, they can begin trying to help you deal with whatever emergency situation may have arisen.
3. Confirm your Mombasa Hotel reservation, if you made it on your own.
If you booked your hotel in Mombasa online without any outside assistance, it's a good idea to call ahead before your flight leaves to make sure your reservation is still in the books. Technology is a great thing, but overbooking can still happen. When you rely on a travel agency or other professional assistance, you won't have to worry about these issues.